Announcement
We have updated our website to comply with the new laws and regulations in Thailand.
Please register, wait for an approval and log in to your new account!
Provided you are a registered and approved member, you will be able to get full access to the store like before!
Approval process is what we have added to ensure we are complying with the new regulations.
Thank you!


EASY BUNDLES: ADD TO CART & CHECKOUT!
ADD US AND ORDER DIRECTLY ON LINE
New Comers & Best Sellers!
CRAFT DELIVERY SUBSCRIPTIONS
We're introducing a new feature to our website which is beer subscriptions!
Let us help choose the best beers from Craft Delivery to be delivered to you weekly or monthly! 
How it works!
1. Choose How Many Beers you Want!
2. Choose how frequently
3. Pay and Get your Beers Delivered!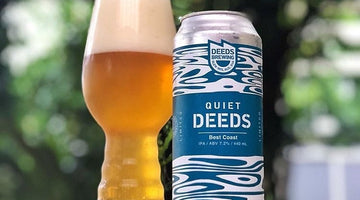 WEST COAST IPA
Celebrated by hopheads worldwide, the West Coast IPA is famous for introducing craft beer fanatics to the wonders of ...
New England IPA
You may know them as Juicy or Hazy IPAs. Or maybe if you're a beer nerd like me you tend to refer to them by their "p...
This lusciously hazy double IPA gains its hints of mango, orange, and pineapple from the use of the delicious Citra...
Learn more